Focus on water challenges in developing countries—— GYE Meets You at 2019 IWA
Date:2019-12-03
Source:
Views:
Event: IWA Water & Development Congress & Exhibition 2019
Date: 2019.12.1-2019.12.5
Address: Colombo, Sri Lanka
Exhibition hall: BMICH
Booth No.: 135
Same as the IWA World Water Congress, Water and Development Conference is also one of IWA's most important international conferences, held every 2 years. Since its conference schedule is more focused on the water challenges faced by developing countries, it is also known as the IWA Water Conference for Developing Countries. The last IWA Water Conference for Developing Countries was held in Buenos Aires, Argentina in 2017, attracting nearly 3,000 professionals and more than 100 exhibitors from more than 90 countries and regions.
GYE team is honored to be invited to attend IWA. The name of exhibition hall is BMICH and our Booth No. is 135.
On the first day, our booth attracts a lot of customer and GYE team's professional presentation and communication, makes customer have a deeper understanding of DAF equipment and GYE culture.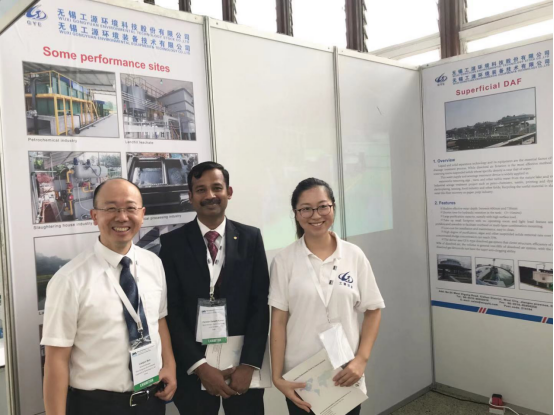 We feel so happy to provide you whole-hearted service and feel grateful to make friend with you and really hope that we can reach a lasting partnership.
We are waiting for you in Sri Lanka.